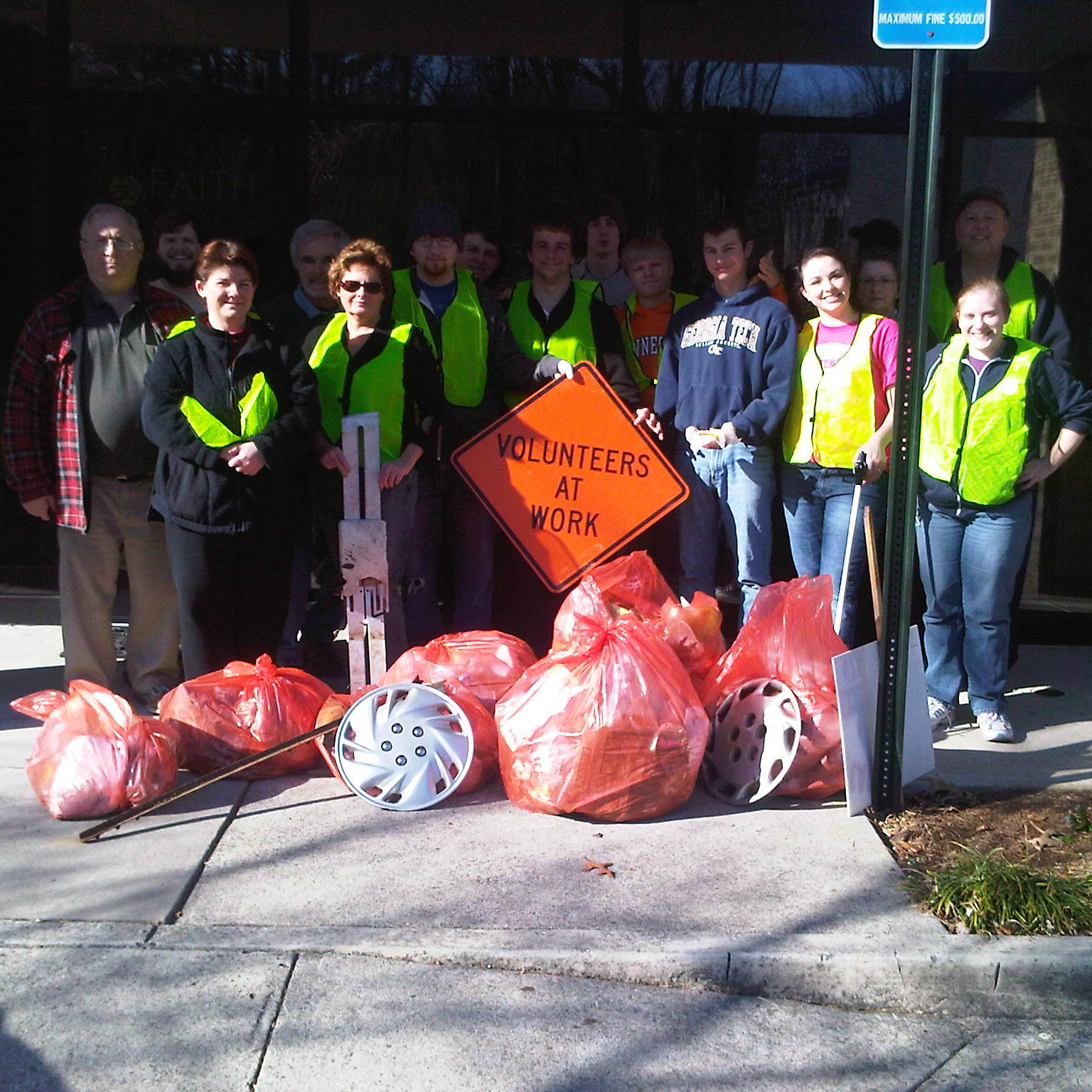 The people & families of FMC serve our community through a variety of avenues such as...
personal mission
Through the prayerful imaginations & purposeful thoughtfulness of its people, FMC ministers to the needs of our community in creatively diverse ways. Some of these acts of service include giving free bottles of water to frisbee golfers at the local park, cleaning & reparing the homes of shut-ins in our neighborhoods, making personal donations to the local library, delivering unexpected donuts to local fire stations, & serving meals to & playing games with youth in our area who've been abused, neglected, or abandoned. Anyone can plan a personal mission project, & all are encouraged to participate as they are able.
Adopt-a-Mile
Through the Keep Cobb Beautiful program, FMC has adopted the mile of Kennesaw Due West Road extending from its intersection with Due West Road to its intersection with Hamilton Road. Volunteers gather once a quarter to prayerfully walk this mile together, cleaning up litter & sharing in conversation along the way.
Meals-on-Wheels
Through Cobb Senior Services, FMC participates in the Meals-on-Wheels program. We currently deliver meals twice a month to 16 elderly residents of Smyrna.